Las áreas de Marketing y Tecnología necesitan roles con conocimientos técnicos y de marketing para diseñar e implementar tecnologías de Marketing Digital que les permitan recopilar, gestionar y activar la focalización de DATOS en experiencias relevantes para sus clientes.
En este sentido, el rol del marketing technologist está remodelando el ecosistema digital. Este rol es clave a la hora de identificar y desarrollar nuevas capacidades basadas en datos que marcan la diferencia dentro de la estrategia digital de una empresa.

Durante los últimos 12 años, Scott Brinker ha ayudado a desarrollar el "rol» del marketing marketing technologist . Ha estado promoviendo la idea de un «trabajo híbrido» que combina elementos de marketing y tecnología a la perfección. Mientras que en EE. UU. este trabajo es cada vez más reconocido en el ecosistema digital, en España estamos comenzando a identificar las oportunidades que el rol puede traer a la industria Martech.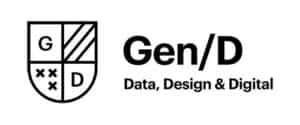 Desde Big Data Magazine, nos gustaría invitaros a este webinar de nuestros amigos de Gen / D Data, Design and Digital, la primera escuela de capacidades digitales centrada en DATA en España, en el que Arancha García, su Directora y fundadora, dialogará con Scott Brinker y David Carro, Head of MarTech & Design at Vodafone, sobre el rol del Tecnólogo de Marketing, su evolución en Estados Unidos y las oportunidades que prevemos en España.
Os dejamos su Landing Page en este CTA para que podáis registraros y no perderos nada el próximo jueves 22 de octubre a las 19.00hs.